Gallup International was founded in May 1947 (Loxwood Hall, Sussex, England) by Dr. George Gallup together with 11 opinion research institutes from all over the world. It is the oldest and most known global polling organization, which fathers and mothers are among the people who established the key professional bodies of the market and opinion research industry: APOR, WAPOR and ESOMAR.
Gallup International Association (GIA) is registered in Zurich, Switzerland and is a nonprofit entity (verein). Currently the Association through its members, associates and partners covers more than 60 countries on all continents and about 80% of the global population. Our members/associates/partners are leading national institutes (only one per country) with profound local knowledge of research methods and techniques, statistical data, custom and culture differences of its our country.
GIA works on a daily basis to share knowledge, new research tools and to provide the most appropriate solutions to international research projects and service the client to the best of our abilities. The Association has an unique and recognized experience and capacity to work all over the globe.
Gallup International Association is managed by five elected Board of Directors: Johnny Heald, Michael Nitsche, Andrei Milekhin, Steven Kang and Kancho Stoychev. At the 70 Annual Conference (May 2017) Kancho Stoychev was elected President and Michael Nitsche Executive Vice President.
Kancho Stoychev (Bulgaria)
President
Kancho Stoychev is a pioneer in the field of social and political research, market and media research and transition political analysis in the Balkans. For over 30 years he is a distinguished political expert and consultant on local and international affairs.
He is actively involved in the integration process in EU. He participates in various think-thank initiatives and lectured in Berlin, Budapest, Sofia, George Washington Universities, etc. He is often cited on local, international, political and business issues in top international media like the BBC, Reuters, France Press, Deutsche Welle, FT, Bloomberg, etc. Stoychev pioneered the Eurobarometer studies in South Eastern Europe as well the famous World Value Study (University of Michigan).
For his overall professional achievements and dedicated work for the integration of Europe Mr. Stoychev have been awarded Chevalier dans l'Ordre National de Mérite by the President of the French Republic.
Stoychev works with Gallup International Association since 1990, during the period 2001 – 2017 he is a Board member and a Vice President and since May 2017 (the Conference in Athens) he is the newly elected President of Gallup International Association.
Michael Nitsche (Austria)
Executive Vice President
Michael Nitsche is an entrepreneur in the Marketing and Communications Industry in Austria with international experiences in Western und Central Eastern Europe. Owner and CEO of Das Österreichische Gallup Institut GmbH (Austrian Gallup Institute) and D.N.S. Advertising Agency in Vienna.
He started his professional career more than 30 years ago as an interviewer for the renowned Austrian Gallup Institute and was then promoted research executive.
He studied Business Administration at the WU Vienna University of Economics and Business and Political Science, Sociology and Media & Communication Science at the University of Vienna. After finishing the studies with a master degree he worked five years as a lecturer and research assistant at the Vienna University of Economics and Business.
As a CEO of international advertising agency Saatchi & Saatchi in Vienna he has a significant contribution in making the agency one of the best performing agencies of the network. In these years he worked with major clients like P&G, Hewlett Packard, Audi, Bwin and Telekom Austria. Later he decided to leave Saatchi & Saatchi and started his own advertising agency D.N.S. Advertising.
2014 Michael Nitsche went back to his roots and acquired the Austrian Gallup Institute. He currently also writes his PhD thesis about brand strategies of universities.
Steven Kang (Republic of Korea)
Vice President
Steven Kang is a professional market researcher and consultant with 30 years experience both in the client side and supply side of research business.
After he graduated from Yonsei University majored in Business Administration, he started his professional career in IBM Korea as a Marketing staff and experienced various positions including Market Research Advisor of Asia Pacific HQ in Hong Kong and Tokyo. Returning back to Korea as the Manager of Market Research, he established IT market information system for precise market estimates and competitive analysis by product and industry.
After he moved to Gallup Korea, the first professional research company in the country established in 1974, he took the lead and realized a large number of big scale multinational comparative research projects over 50 countries around the world by means of Gallup International network. Also, he extended his expertise to Social Research and Opinion Polling area as well as Marketing Research conducting and supervising more than a thousand research projects with renowned domestic and multinational corporations and public organizations. He also served as an advisory committee member for Seoul Business Agency of Seoul City in Research and Communication area. Currently he is the Director of International Operation of Gallup Korea.
Kang has worked with Gallup International Association since 1995 with various responsibilities including Auditor position and Regional Leader of Asia Pacific.
Johnny Heald (UK)
Vice President
Johnny Heald started in the industry as in interviewer in the mid-80s and now runs ORB International in the UK. He has worked in more than 45 countries around the world and counts his work in Iraq, Somalia and Syria as some of his greatest achievements. The overwhelming majority of his research is social and political opinion research with a focus on research throughout the Middle East and Africa. Many studies measure the performance and effect of products designed to drive behavior change.
His particular interests are in campaign evaluation, target audience analysis and wider social, political, and religious trends. Closer to home he has worked on the previous four UK general election campaigns.
He is a Vice President of the Gallup International Association, a post his father and previously head of Social Surveys (Gallup Poll) in the UK held some three decades ago.
Dr. Andrey Milekhin (Russia)
Vice President
Dr. Andrey Milekhin is the co-founder of the Russian sociological, industrial and FMCG research market. He holds a doctorate in Sociology and Psychology.
He is a key member of the Russian Academy of Natural Sciences (RANS) and of the Eurasian Academy of TV and Radio Broadcast. He is a lecturing Professor at the Lomonosov Moscow State University.
Dr. Milekhin co-founded and presides over the Romir Holding company which has entities operating within 15 Eurasian countries, according to Research Rating ltd. Romir ranks among the Top 50 global research agencies.
During the early 90's Dr. Milekhin pioneered the introduction of People Meters in Russia, later he focused on opinion research and starting the 1999 presidential elections in Russia he managed many major nationwide exit-polls covering 11 time zones.
In 2007 he set up a Consumer Scan Panel that currently has more than 15K households and 40K panelists in 220 cities/towns across Russia, later in 2012 he launched the Romir Single Source Panel that currently has 4,000 panelists. The Consumer Scan Panel along with the Single Source Panel was recognized as the most innovative product/solution within the Gallup International network in 2015.
He is the author of more than 130 books/papers and articles on subjects varying from psychology, sociology, market research to media measurement. He is a regular speaker at various conferences in Russia and the CIS countries, he provides his expert opinion in various interviews conducted by both local and international media.
Dr. Milekhin has been a member of the Gallup International Association for over 20 years and in 2015 he was elected to be a member of and Vice President of the Board.
Arwa Daghir (Iraq)
IIACSS Group
Arwa is Operations Manager at the IIACSS Group.
She holds a MSc in Business Informatics – Software Technologies from the University of Applied Sciences in Stuttgart/Germany and a BSc in Computer Engineering from the German Jordanian University in Amman/Jordan. She has experience with more than 100 quantitative projects delivered successfully, responsible for all data processes including designing, scripting, quality control and direct supervision over project manager staff and technical support.
David Jodice (Afghanistan)
D3/ACSOR Surveys
Dr. David Jodice holds degrees from Gordon College (B. A.) and Harvard University (M. A. and Ph. D.) and has taught at Harvard and Georgetown Universities. Since 1977 David has led research teams on cross-national political instability and violence (Science Center Berlin), surveys in developing countries (Research Management Services), and full-service opinion, media and market research (D3 Systems, Inc.) David is the Founder and CEO of D3, a co-founder of full-service research companies in Afghanistan (ACSOR-Surveys), Bosnia & Herzegovina (MIB), and Kenya (Infinite Insight). David is an active member of WAPOR, ESOMAR and AAPOR. In 2020 he was elected to the WAPOR Council as Chairperson of the Professional Standards Committee.
Pascal Chelala (Europe)
Director of the European Region
Pascal has occupied several leadership positions in the opinion polling and market research industry in the last 20 years. He was notably been in charge of running the Eurobarometer from 2000 till 2018. Pascal has a profound knowledge of all European Institutions, their organisation and their policies. He has a working experience with the European Commission, the European Parliament, the European Central Bank, The European Investment Bank, EBRD, EUROFOUND, EFSA, the World Bank and the International Fund for Agricultural Development to name a few. He is recognised as a Leading expert in International Research and has contributed to several Scientific Research programs in Political and Social Science in Europe. During his career, he provided advice and consultancy to build cross-national research instruments for several International Institutions amongst which: The Enterprise Survey of the World Bank, The ECB framework for quantitative and qualitative research, The EU Neighbourhood Barometer. As the new Managing Director of the European Region for Gallup International he will help strengthen Gallup International's European position as a leading institution in International Political and Social Research.
Dr. Munqith Dagher (Iraq)
Regional Director MENA
Dr. Munqith Dagher conducted Iraq's first-ever public opinion poll and since that time has been responsible for undertaking 1,500,000+ interviews for a range of agencies and topics. Munqith came up with idea of creating IIACSS back in 2003 while he was a Professor of Public Administration/ Strategic Management at Baghdad University. He has managed more than 800 public opinion and various market research projects. He has lectured widely and published several articles and books in different countries in the world. Due to his wide experience and intense research, Munqith become one of the most cited and referenced source in public opinion in Iraq and Arab world. In 2007 he expanded his research base by completing a program on the Principles of Marketing Research, at the University of Georgia, in the US, models.
On June 16th 2015, he awarded the Ginny Valentine Badge of Courage for Bravery in keeping research alive in multiple conflict zones from the Research Liberation Front.
In 2017 Munqith was nominated Regional Director MENA at the Board of Gallup International Association, in charge of Middle East and North Africa Region.
Munqith holds a Ph.D. in Public Administration from the University of Baghdad, College of Administration and Economics and Master degree in war sciences. He was professor of public administration and strategic management in Baghdad, Basrah and National defense universities.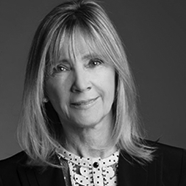 Our "Good Causes" Philosophy
Giving the World a Voice has always been a fundamental part of the Gallup International mission that surveys are an integral part of democracy. Following the traditions of our founding father, Dr. Gallup and his colleagues, Gallup International has always undertaken projects that it feels will contribute to the greater good of humanity, often proactively and sometimes on a pro bono basis.
Recently we have worked on an international basis with global NGOs such as Amnesty International on attitudes to torture, The international Red Cross Committee on anti-personnel mines and Transparency International on the sensitive issue of corruption.
Following its mission Gallup International Association does twice a year two global public opinion studies: End of the Year, initiated by Dr. George Gallup in 1947, and Voice of the People, launched in 2001.
Polling around the globe
Voice of the people 2006
Voice of the People is the largest worldwide survey. The best pollsters of the planet analyzed this new public opinion superpower for you. Voice of the People 2006 (53,749 citizens polled in 68 countries), is an essential tool for all those who want to discover the latest trends and understand the real issues of globalization.
Polling around the globe
Voice of the people 2015
The mission of Gallup International is to give a voice to the citizens of the world. The aim of Voice of the People, 2015 Edition is to help navigate through the constantly changing world and better understand the trends in public opinion and the main issues in the key regions of the world.

Polling around the globe
70 Years Gallup International
Giving the World a Voice has always been a fundamental part of the Gallup International mission that surveys are an integral part of democracy. Following the traditions of Dr. Gallup and his colleagues, Gallup International has always undertaken projects that it feels will contribute to the greater good of humanity.